In the world of electronic product development, project managers feel the pressure to finalize projects and get their designs to market as soon as possible. This was certainly the case for a well-established design consultancy carrying out work for a company in the oil and gas end sector. The consultancy had a desperate need for functional custom products within a critical 2 week deadline.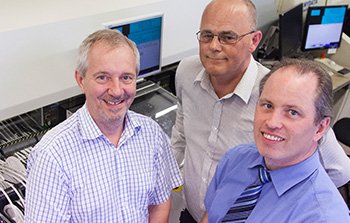 To begin with, mention must be made that even with the best design houses and the most extensive customer plans, things can sometimes go a little awry. And when they do, not all of the consequences are immediately apparent. Contract Electronics Manufacturer Prism Electronics recognises this and has people and processes ready to deal with these challenges. The company consistently delivers first class service and support to its customers by interacting with them and adapting in real time to find the best solutions.
Prism has decades of experience in supporting the development of complex electronics products, manufacturing them and delivering them to suit customers' lead times. Delivering within a short timeframe is not normally an issue; however changing requirements conspired to make this a more challenging project.
"The customer believed that they already had the materials and design in hand, they just needed to know if the team at Prism could fit the project into the production schedule", explained David Dickin, Business Development Director at Prism. "We were confident that we could, so we started work straight away."
Prism set about introducing the new product and manufacturing the first batch of boards. These featured a unique and complex design, mixing surface-mount and through-hole parts with placements on both sides of the multilayer board, as well as using extremely small devices and RF components.
However, soon after placing the order the customer required additional units and wanted to make design changes which resulted in material issues affecting the 100 plus line items. Then further prototypes of a different variant were also required for software development. In spite of this, the finalised products – with two different design variants – still had to be with the end-user on the date that had originally been agreed.
Prism's team worked tirelessly to make sure that it successfully delivered both the initial batch and the additional prototype variants in time to meet the customer's expectations. Throughout the project, David Dickin kept in constant contact with the customer, ensuring clear and productive communication.
"We were aware that once the order was completed we probably wouldn't get the very high production volume orders, which would most likely be placed with offshore suppliers, but that didn't factor into our way of thinking or dampen our enthusiasm for fulfilling the order", recalled David.
"We simply wanted to offer our new customer the best possible service and to demonstrate that we truly understood what they needed. Our approach is always to learn as much as we can about the technical and commercial aspects of the project, as well as about the design and the scope of the end product so that we can make good decisions and recommendations. With our expert team of engineers, we then set about manufacturing and delivering the products quickly and right first time. Our experience and business flexibility enabled us to deal with both known and unforeseen challenges, and support our customer's business. We exceeded their expectations and now have a delighted customer that values our service and expects to work with us for many years."