Gardasoft Vision Limited, a small but ambitious company with innovative ideas in the field of LED lighting control for machine vision systems, approached leading contract electronics manufacturer (CEM) Prism Limited in 2005 for help with the manufacture of printed circuit board assemblies for its products.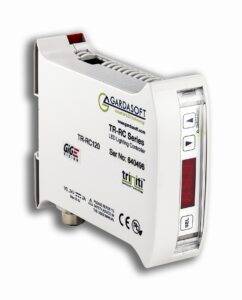 Eighteen years later, Gardasoft has grown to become a world leader in LED lighting controllers and very high brightness lighting. Prism has been working with Gardasoft continuously throughout this time, and is still Gardasoft's CEM of choice. What are the reasons for this exceptional loyalty, particularly in the dynamic world of electronics manufacturing, where regular changes of supplier are commonplace?
One reason is that Prism has been not just willing but enthusiastic to work with Gardasoft at every stage of its development. Back in 2005 when Gardasoft was ordering prototypes in small quantities, Prism was very happy to handle the business and to provide the rapid turnaround needed to keep up with the fast flowing ideas of the Gardasoft development team. Prism is however equally comfortable handling larger production volumes that Gardasoft regularly orders today.
Over the years, Prism has supported Gardasoft in ways that go far beyond simply assembling and supplying printed circuit boards. The engineers at Prism have provided their counterparts at Gardasoft with invaluable advice about board manufacturability. It is often the case that small changes to things like board layout and component positioning can make a big difference to how easy the board is to assemble and test.
Such changes often don't affect the circuit design or functionality, but they can substantially reduce production costs. Prism, with its wide experience of producing boards for almost every conceivable application, is exceptionally well placed to provide advice relating to manufacturability, and is always willing to freely share its expertise with its customers.
"We very much enjoy working with the Gardasoft team," said Dave Dawson, Managing Director of Prism, "as they have made it easy for us to develop a true partnership with them that benefits both companies."
"A good illustration of this is that, when they're developing new products, the Gardasoft engineers involve us from the earliest prototype stages. This means we can steer them toward designs that are easy and cost-effective to manufacture before things start to get set in stone, as they typically do by the time the later stages of development are reached."
Another service Prism provides for Gardasoft is support in component specification and sourcing. For this, Prism draws on its extensive knowledge of the components market to suggest alternative devices that can provide the same or better functionality than those originally specified at a lower price, and to find component suppliers that offer the best combination of availability and cost.
Component obsolescence is an issue that bedevils all manufacturers of electronic equipment, and Prism also supports Gardasoft in this area. This support includes providing a timely warning of the imminent obsolescence of a particular component, suggesting and sourcing alternatives and, where no viable alternative can be found, providing advice on last-time buy quantities to meet future production and maintenance requirements.
This became even more prevalent during the global pandemic. Additional logistical support was required including sourcing and holding additional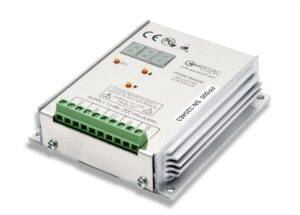 component stock and sourcing components via approved alternative suppliers. Using alternate suppliers meant additional inspection and test of components that were from non-franchised sources, Prism were also required to help with identifying alternative components sometimes necessitating rapid board redesign and pre-production batches for approval. To ensure all Gardasoft's requirements were met it was essential to maintain a dialogue on the relative priority of assemblies using common parts that were scarce, and then compromising build efficiency to ensure the customer's customers were kept supplied, and minimising inevitable cost increases wherever possible.  All of this required many additional man hours from Prism to ensure a continuity of supply and subsequently a great deal of trust from Gradasoft. However due to open and continuous communication as well as mutual trust on both sides the impact of the pandemic was managed and customers never waited longer than was necessary for a delivery.
When Prism first started working with Gardasoft, the company made a single product – an LED lighting controller based on the then novel idea of controlling the current through the LED light sources rather than the voltages applied to them. In those days, Prism manufactured only the printed circuit boards, which, then as now, were delivered fully tested .
More recently, Prism has been manufacturing products for Gardasoft that cover a much wider range of applications, including not only machine vision systems but also high-brightness illuminators for automatic number plate recognition (ANPR) systems. Prism is now also supplying Gardasoft with complete boxed products, tested and ready to supply to the end users.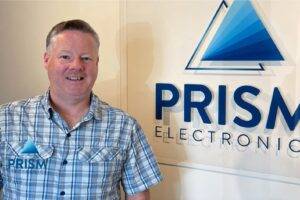 Account manager for Gardasoft Glen Dear comments "Gardasoft is a valued customer, and it's been a pleasure for me to work with them from their very early  days right up to today.  There is a mutual trust in the relationship which has been essential for prototyping & product development, materials control and volume production decisions, and through especially difficult component market conditions, the most recent of which being the component crisis created by Covid.  I think trust, which isn't easily measurable, is one of the key factors in the almost 2 decades long relationship which continues to thrive between Prism Electronics and Gardasoft."
"We estimate that over the last 18 years, the volume of business we do with Prism has increased a hundred fold," said Andrew Flack of Gardasoft, "and when you think about it, Prism has accomplished no mean feat by efficiently meeting our needs at every stage in that growth process."

"Indeed, it's fair to say that the support we've received from Prism, which always includes very competitive pricing and on-time deliveries, has been an important factor in supporting our growth. Prism is easy to work with, the company's quality standards are exceptional, and all of its employees  are trained to IPC standard. The result is nothing less than truly excellent customer service."