Prism Electronics Team Leader runs 2017 London Marathon!
Surface Mount team leader Mark Browning of Cambridgeshire based contract electronics manufacturer Prism Electronics has completed this year's London marathon! Mark had been trying to get a ballot place for a number of years as he wanted to raise money for The Spinal Injury Association.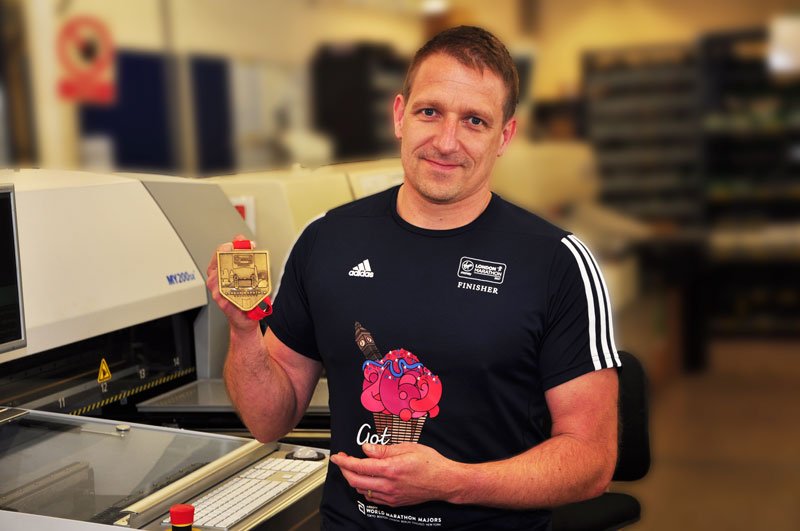 The world famous marathon follows the well-known route set around the river Thames leading to the all-important home stretch taking runners past Buckingham Palace and down the iconic Mall. When asked what made him decide to do the marathon Mark explained: "I chose SIA as I have a degenerative disk and about 5 years ago I was told I should give up running or risk a long term spinal injury. It made me reflect on how just one injury to the spine can have devastating effects on young people's lives forever."
When asked how training for the marathon went Mark said: "Training went really well but unfortunately on the day my pacing was a little off which meant I did not make the time I was hoping for finishing in just under 5 hours. However the atmosphere and the support from the crowd were amazing and as you run past Buckingham Palace with people screaming and cheering you on and then down the Mall to the finish line; that is an experience I will never forget!"
So far Mark has raised over £500 for The Spinal Injury Association.
Prism production manager Steve Zwirlein said: "Completing the London marathon is an amazing achievement and we at Prism were keen to support Mark in raising money for this worthy charity. It was an impressive challenge which has helped raise money and awareness for an important cause."
Managing Director David Aspinall added: "Completing this marathon is not only a remarkable personal achievement for Mark; the generosity of support from Marks colleagues shows what a compassionate team we have here at Prism. We are always delighted to be able to support staff in their community and charity work."